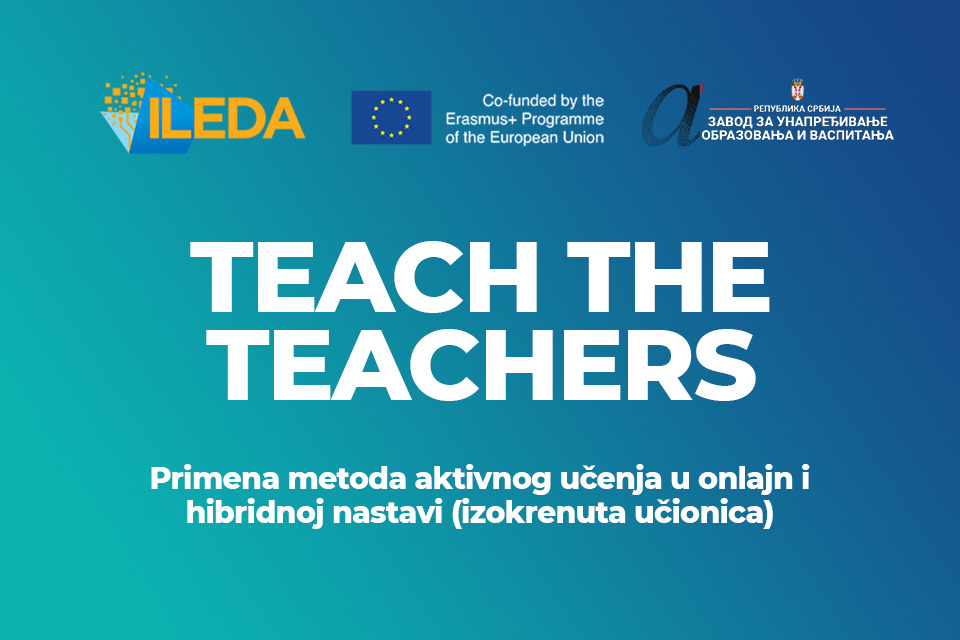 As part of the Erasmus+ ILEDA project ("Improving online and blended learning with educational data analytics", ref. number 2021-1-BG01-KA220-HED-000031121), Belgrade Metropolitan University is organizing training for teaching staff on the implementation of various active learning methods, student activity monitoring tools, and methods that can be applied to student and learner motivation.
The training will take place on May 18th, 2023 starting at 10 a.m. in Niš campus, Bulevar svetog cara Konstantina 80a, Niš, Serbia. The training is accredited and published through the Institute for Education and Professional Development, so all teachers will receive a Certificate of Training Attendance. You can find the announcement on the website of the Institute for Education Improvement and Development at this LINK .
The training agenda can be viewed at the following LINK
Please kindly fill out the registration form at the following LINK if you are interested in participating in the training, so that the training can be further tailored to the needs of the selected candidates.