Our 1st ILEDA training took place from 27 June to 1 July 2022 in Spain. The training was kindly organized and hosted by our partners from University of Leon (ULE)!
5 days of intensive training gathered together more than 18 participants from partner universities of Bulgaria, Serbia, Spain and Finland.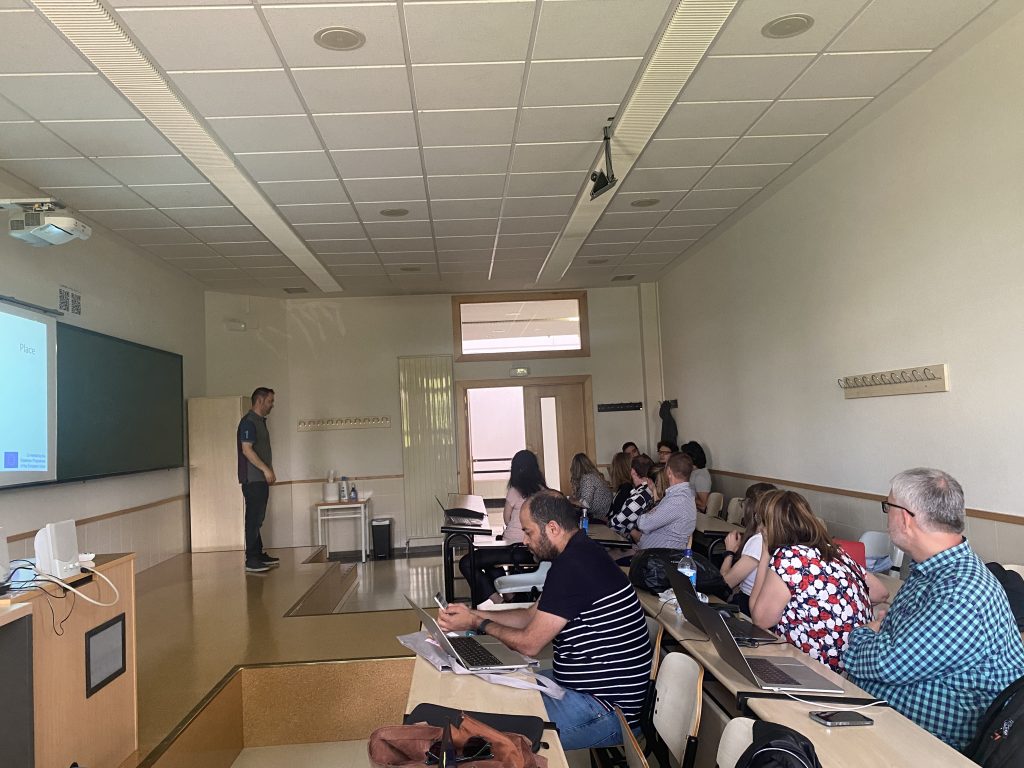 The training covered topics such as:
essentials of blended/online learning
active methodologies
project, problem and challenge-based learning methodology
essentials about learning analytics
field visits and meetings with professors from ULE
The training offered a lot of practical and interactive activities, so that participants are enabled to share their own experience and discuss. It also gained some insights about the importance of learning metrics and how to utilize them best.
Special thanks to our hosts and all participants, who attended ILEDA training in Spain!
Follow our website for outcomes from the training as project results.