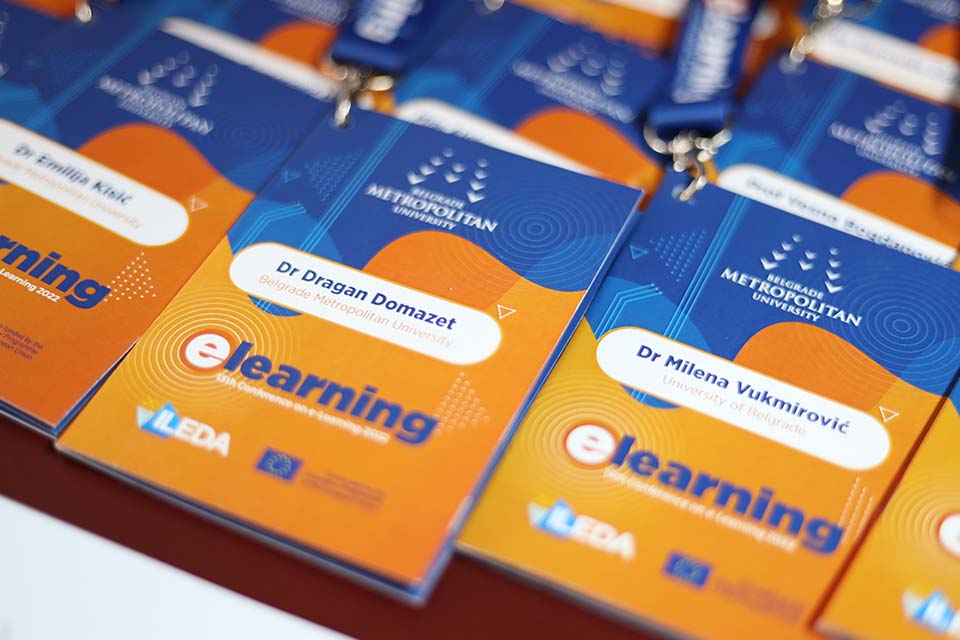 The 13th International Conference on eLearning was held on September 29-30, 2022 at Belgrade Metropolitan University in Belgrade, Serbia, serving as a significant milestone for the ILEDA Erasmus+ project. The conference acted as a multiplier event, offering an engaged academic audience the opportunity to delve into the remarkable advancements made in learning analytics and big data in education, which is the focal theme of the ILEDA project.
Under the esteemed keynote address, Miguel Angel Conde from the University of Leon captivated attendees with insights into learning analytics, while Miroslava Raspopović Milić from the Belgrade Metropolitan University presented the remarkable results achieved by the ILEDA project to an engaged academic audience. The event showcased experts from renowned international universities, who delivered captivating presentations centered around distance and online learning, and especially of implementation of learning analytics and artificial intelligence.
We extend our heartfelt appreciation to all participants of the 2022 eLearning conference, along with our esteemed partners.